On The Dwnld: Trending on College Campuses
by Max Hasan | Boston University
A collection of this week's most downloaded tracks across college campuses
This nice little 3-track collection was recently put out by Blood Company, Contender, and Smog. The mixtape includes tracks from Skrillex, 12th Planet, Flinch, and Zedd. Genres range from electro house to dubstep and you can grab the other tracks here. Enjoy this free filth, cause it doesn't come often.

"I'm On Everything" represents the second leak from Eminem and Royce da 5'9″'s joint EP, which should be released on June 14, 2011. "Fast Lane", the first leak, represented the duo's first track to reach the top 40.

Although the song came out some 2 months ago, this new remix was released with a brand new video, which I've linked below. Enjoy.
What can I say… Busta Rhymes has still got it. Though he may not be as contemporary or share some of the rap-style displayed by popular alt rappers like Macklemore or Aesop Rock, his name is still fitting for his extremely "buttery" flow. Just give the track a listen and you'll see what I mean. Four for you, Busta Rhymes!
The release of this track represents the second leak off of the upcoming indie-electronic band's album. The track moves away from the more indie-rock influenced tracks that most listeners are accustomed to and takes a turn for a much more electronic feel.
Weezy F Baby's new track has a much more R&B feel to it. It's the latest release off of the upcoming Carter IV. Enjoy.
This new banger is a great addition to any dubstep collection. The latest leak by dubstep legend Excision is sure to not just turn heads but bang 'em as well. Enjoy!
One half of this alt. hip-hop group is Aesop Rock- 'nuf said. This track was recently leaked off of the upcoming album, which has a much more alternative feel to more traditional Aesop albums.
The collusion of the two unlikely artists is actually a well-received one. Favorably reviewed across numerous indie-blog sites, this new track represents a leak off of the upcoming rappers' album.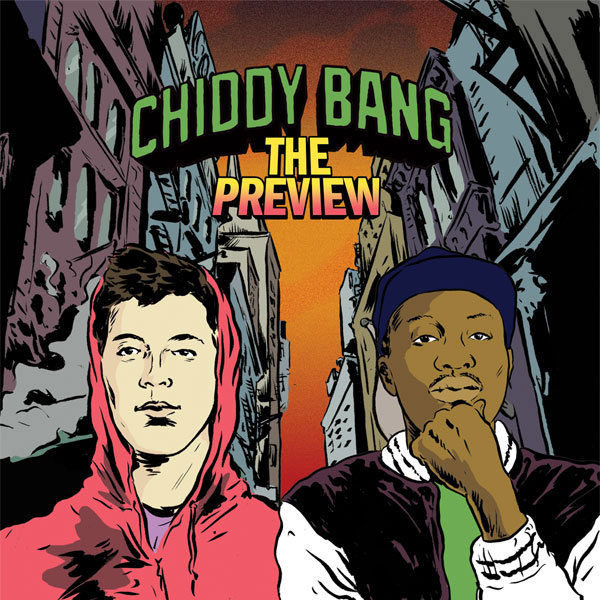 Drexel University rapper/producer team, Chiddy Bang, recently released this new moombahton track in light of the new wave of the rising genre. Enjoy, guys!
Often nicknamed "sex-hop," this R&B dude has been killing it lately. This latest leak is his most recent gift to the world.
Indie-rockers Fort Lean dropped this new track over RCRDLBL. It's been raved about all across the indie-blog sphere, so enjoy.
Max Hasan is NGJ's College Music Correspondent and a freshman at BU studying economics. He hosts a show, "Left of The Dial" on WTBU, which focuses on promoting underground, local, and college music. He also regularly writes for Collab Projekt, a music blog that he runs with his friends. Check out my blog http://www.collabprojekt.com